I'd like to say thank you to everyone that has been visiting my site and downloading the freebies. I've had more than 600 downloads of my creations and more than 900 visitors since I started. I'm loving it and looking forward to more.
Tonight's
freebie is buttons...lots and lots of buttons. Now I must warn you some buttons are a little larger than the average button you find on here but with these being Halloween related, I thought it might be nice to have the extra size to play with when your creating pages.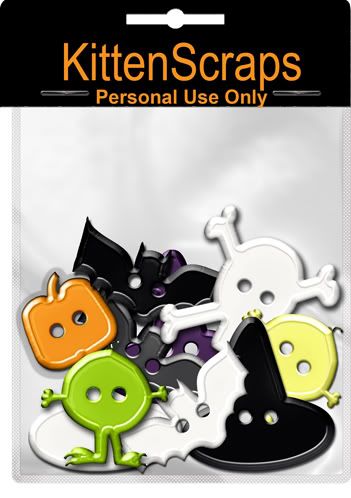 This preview only shows you a few of them but there are seven different buttons in seven different colours for a total of 49 buttons in all.
Items were created at 300dpi, individual png files zip'd
*Sorry Link Expired*
Looking forward to reading your comments and suggestions as I love hearing from you.