It was another busy day today. I was up until around 2am last night doing some reading and trying to decide what kind of word art or alphabet I'm going to offer as part of the Halloween Kit I have been creating here. Just so you know, I still have no idea.
I was up this morning around 9:30am, and just couldn't stay in bed any longer so I came downstairs and made coffee and played online, read e-mails, visited other sites and tried to create a new blog header... (how do you like it) I used Rose.
li's
action to create the photo/ribbon portion.
Then at 12:30 I took my daughter Alexandra to her Hip Hop dance class. I sat there with my laptop at the school trying to package up tonight's freebie and make it look nice. You can thank Sandra
Adamson
of
SeaScraps
and her Ribbon Wrap Action. It took me a few tries but I finally figured it out.
When I got home Sean was up and had borrowed a Kayak from the base, a two
seater
and out we went on Lake
Nipissing
in search of a
Geocache
on a small island. Our efforts were rewarded as we took away with us a Tim Horton's Coffee card and therefore
stoped
at Timmy's on our way home. For those of you that are not Canadian... Tim
Hortons
is a coffee shop-more popular I believe than Starbucks for most Canadians.
So we get home... and we put the Kayak in the back yard since it looked ridiculous on our small Toyota
Yaris
. Sean was tidying up the front entrance and finds a delivery package behind a plastic bin I had outside at the front door. It was an 8x10 sized plastic envelope and it said on the shipping label... SIGNATURE REQUIRED. I realized right then that it was the
iPod
Touch my son Marc had ordered for his sister. (How is that for brotherly love?) I have no idea of how long it sat there but just happy we found it. So much for the required signature.
So here I am tonight, Alex is downstairs in the rec room with a friend having a sleep over, Marc my son is at work,
JF
the college student who lives with us during the school year (friend of the family) is doing homework downstairs, Sean is at work and I'm here with you guys.
So here is
tonight's
freebie.. Ribbons...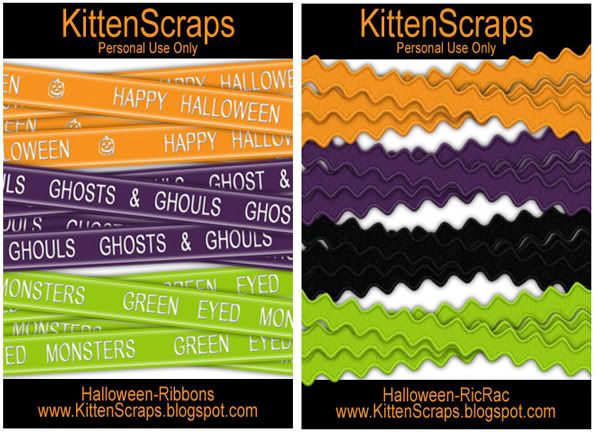 Not all are shown, there are 3 labeled ribbons, and 3 labeled folded and 7 different coloured
RicRac
Ribbons
Items were created at 300
dpi
, individual
png
files,
zip'd


If you want
MORE FREEBIES
... I suggest you check out
Kez

Creates
she has an amazing list of blogs that offer freebies and I send her my HUGS and THANKS for adding me to her list of sites.