Okay, don't laugh too hard at me when you see tonights freebie.
Yes, I do miss Sean and its only day 3 of 38. I've gone sappy and was looking at pictures of us and really thinking of how lucky we are that in the past four years we have not been apart more than two weeks at a time.
So here is a layout I created using tonights freebie, what do you think?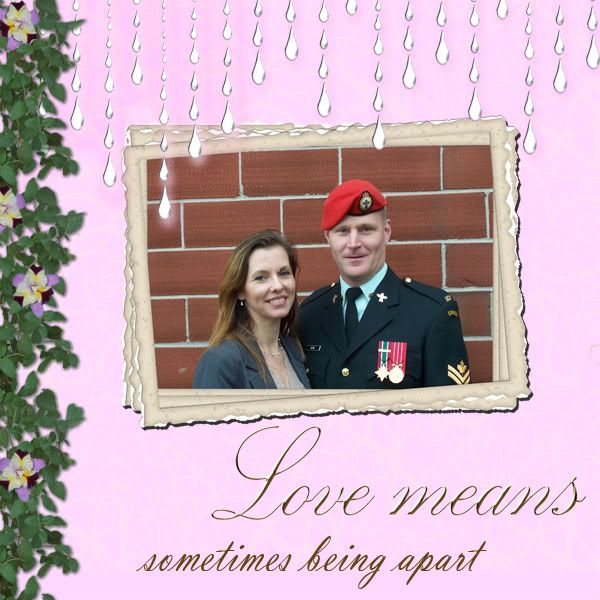 A message now to Sean who at some point tonight or tomorrow will be sitting in his barracks room with four other ARMY Guys reading about scrapbooking online... I miss you LOTS and hope they guys don't tease you too much when they see this page.

Now for your freebie that I know you have been anxiously waiting for.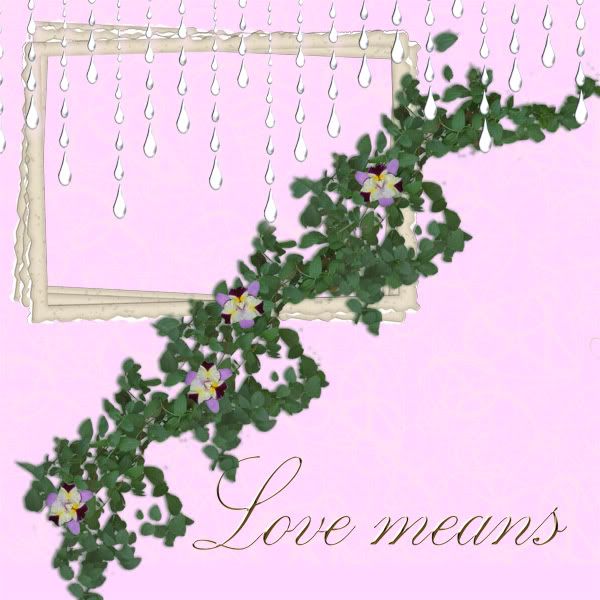 For those of you who need to ask.... I included raindrops because, well, I cried when he left, cried when I got home and it sunk in he would be gone for 38 days and cried again on my first night alone in our bed.

Items were created at 300dpi, are in .png format (except the paper-.jpg) and in a zip'd folder

****Sorry Link Expired****