First of all here is the preview for the Glitter Styles that I created and you can get as a posting bonus. Here are the rules

1. Create a layout using at least three items I've created and shared here on my site. You can use two papers, or two buttons and one of something else. (or more if you wish)

2. Layout can be posted to whatever gallery you wish, or on your personal page. You can also e-mail them to me at 600x600dpi at the largest.

3. You must credit me for the items you have used. You do not need to provide a link back to my page but it would be nice if the layout is posted on your personal page.

4. E-mail me at KittenScraps@hotmail.com with the subject line as Halloween Posting Bonus
and provide in your e-mail the link where you have posted or include the layout at a maximum size of 600x600dpi.
5. I will e-mail you a link where you can download the following styles.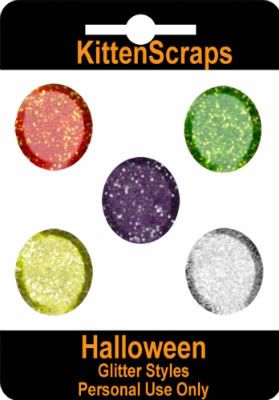 Okay so here is tonights freebie, not too much more to this kit so have fun and enjoy
Thank you to everyone who downloaded yesterdays Quick Page and thanking Tanya
****Sorry Link Expired****