Its a quick post again tonight as I have one of my killer migraines.

I aslo wanted to give everyone a heads up to another freebie I'm going to be offering... its glitter styles in my Halloween Colours. Only catch is I would like to recieve an e-mail with a link or preview 600x600dpi of a layout you have done using any 3 items but at least two have to be different. Example, two buttons and a paper, or a paper and two frames, or some such combination. Send me the link to the gallery where you have posted your work and credit me. E-mail me and I'll send you the link for the glitter styles. I will post a preview this weekend of the styles. You have until November 7th to make submissions in order to recieve the glitter styles.
Okay so here are some of the Journal Blocks in tonights zip'd file.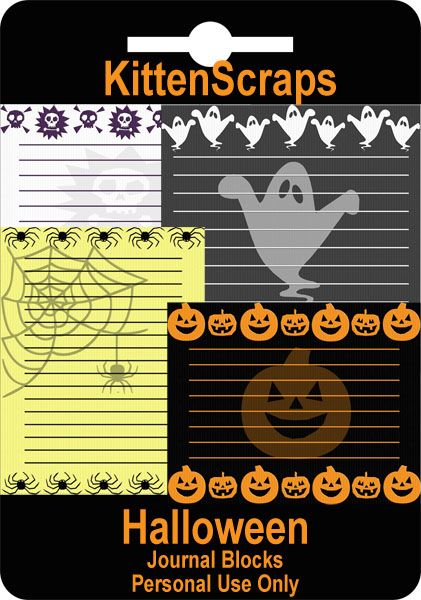 Items were created at 300 dpi, individual .png files and zip'd
Not all shown

****Sorry Link Expired****